CyberTech at ASE Summit 2022
2022/08/22 by Tanja Steinbach
After a long break from Corona, face-to-face events are slowly finding their way back into professional life at DiK. One of these face-to-face events in July was the Advanced Systems Engineering Summit 2022 (ASE Summit 2022 for short).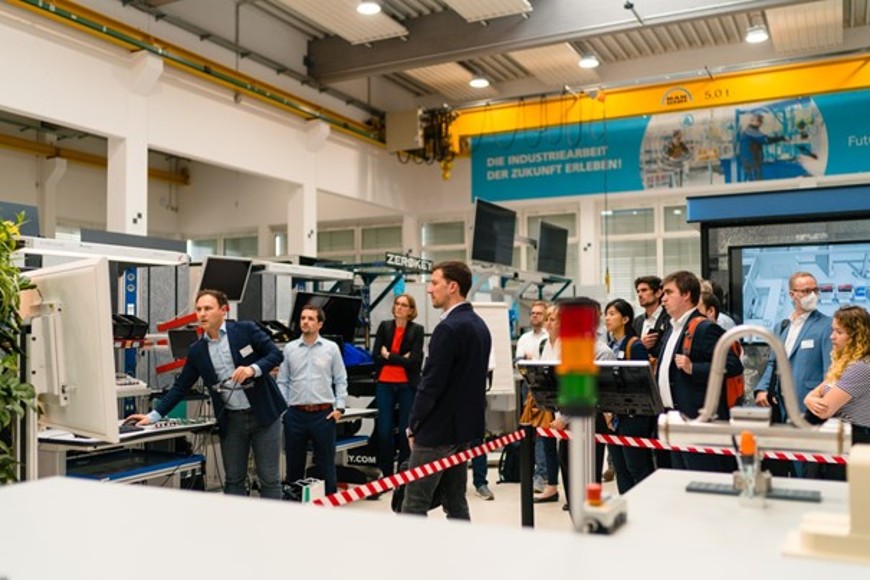 How can the increasing complexity in the product life cycle be made manageable? How can digital consistency be achieved holistically? What is important in the sustainable working world of tomorrow?
These and other questions are addressed by the holistic approach of Advanced Systems Engineering (ASE for short). Within the framework of the accompanying project AdWiSE, the project CyberTech – Advanced Systems Engineering for the work design of cyber-technical systems is also one of the leading developers of the new approach.
On this topic, the ASE Summit 2022 on 12 and 13 July 2022 offered new impulses and opportunities for exchange. The CyberTech project was represented at this event by the Technical University of Darmstadt (IAD and DiK) and Engineering Methods AG.