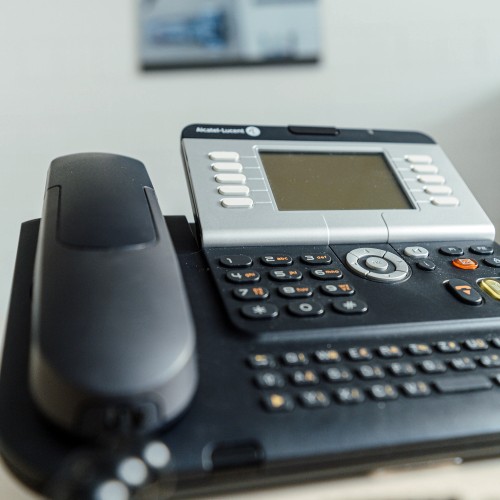 Picture: S. Rehwald
Consultation hours
We are available during our office hours for your questions and counselling needs. On Mondays, we are on site for you in L1|01 Room 84. On Tuesdays, you can reach us via Zoom. On Thursdays you can reach us by phone. Just drop by. We look forward to seeing you.
Change in consultation hours
Tues., 6.12. Consultation hours cancelled
On Tuesday, 6.12.23, the office hours of the Student Advisory Service will be cancelled due to an internal event.
Consultation hours and contact options
Mondays: 10:00 – 12:00, L1|01, Raum 84
Tuesdays: 13:00 – 15:00, only by ZOOM, see below
Thursdays: 10:00 – 12:00, only by phone,please dial 06151 – 16 26121
Entering the ZOOM waiting room (only Tuesdays, 13:00 – 15:00).
The ZOOM link will take you to the virtual waiting room during our Tuesday consultation hours. After entering the waiting room, you will be granted access for an individual consultation as soon as we are available. In the case of waiting times, we will inform you via the waiting room chat.
The Student Advisory Service is here to help
Studying at the TU Darmstadt marks the beginning of a new phase in life and is accompanied by a wealth of new information, insights, challenges and decisions to be made. During this time, questions regarding the individual design of the curriculum, legal parameters or the possibility of a specialisation often arise. If there are problems with your studies or difficulties with examinations, the study counselling will be happy to assist you. Of course prospective students are also welcome to contact us with their questions.
Network get together for Mechanical Engineering students
Utilise learning and study resources
The MechCentre's Student Advisory Services invites students of the Department of Mechanical Engineering to the monthly virtual open networking meeting.
Save-the-date: last Wednesday of the month, 10:30-11:30 via Zoom.
Goals:
To develop new ideas and solutions together in order to enjoy and be successful studying mechanical engineering.
Get tips from your student advisory service form MechCenter on the meeting's topic.
Make new social contacts with mechanical engineering students and arrange study groups..
Dates:
Wed., 25.01.23,

10:30-11:30 Uhr – Internship in Bachelor's programmes: Tips for planing and recognizing 6-week internship (Vorpraktikum / Grundpraktikum).
11:30-12:30 a.m.- Internship in Master's programmes – learn more about the 12-weeks industrial work term and the External project work

Wed., 22.02.23, 10:30-11:30 Uhr – Tips for Master's and Bachelor's thesis: registration process, finding a topic, clarification of requirements for the thesis and expectations on working together with your supervisor.

Wed., 29.03.23, 10:30-11:30 Uhr – Projectwork: ADP, ARP and Tutorials Tips for the registration process, choice of topic, clarification of requirements and expectations of cooperation with the supervisor and your group members.

Participation is possible without registration via this Zoom-Link. We look forward to seeing you at one or more of the events!
Contact
 
Name
Working area(s)
Contact

Tanja Pieschel

M.A.

studienberatung@mechcenter.tu-...

Dr.

Elke Plies-Balzer

studienberatung@mechcenter.tu-...

Dr.-Ing.

Desislava Veleva

studienberatung@mechcenter.tu-...

Jens Hasenbank-Kriegbaum

M.A.

studienberatung@mechcenter.tu-...

Dipl.-Geogr.

Gabriele von Laufenberg

international affairs

studienberatung@mechcenter.tu-...